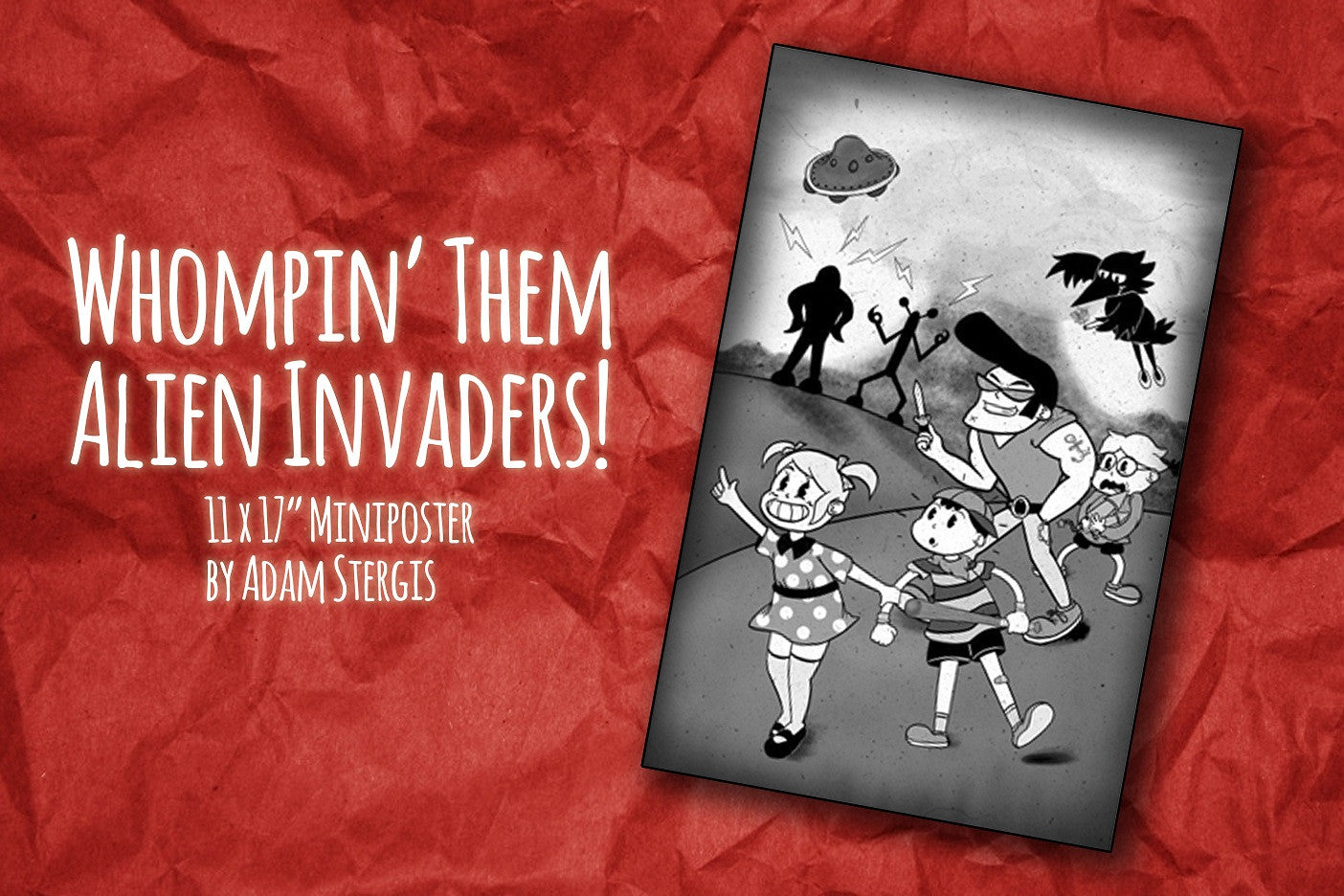 "Whompin' Them Alien Invaders!" Mini-Poster
"Whompin' Them Alien Invaders!"
A super-rad 11 x 17" mini-poster by Adam Stergis, made to celebrate MOTHER, better known as EarthBound Beginnings in the Americas. Each mini-poster is a work of art in its own right and is best displayed on walls, doors, and anywhere you want to show your EarthBound pride. A great gift for friends and family members who are big fans of the cult-classic RPG series.
Note: From the Kickstarter Campaign, there were 100 numbered posters. These are the final numbered posters.