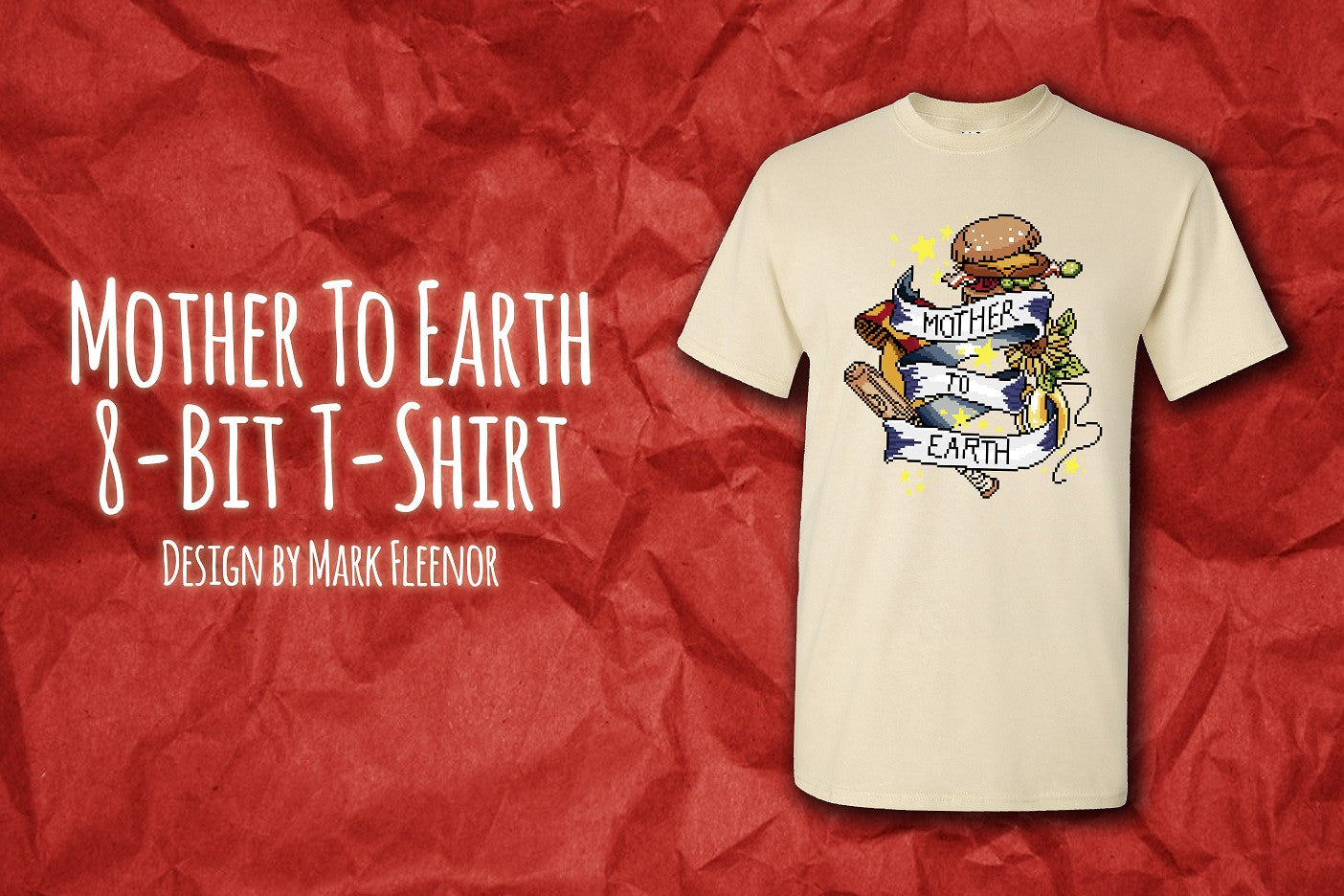 8-Bit Mother To Earth T-Shirt
Our fantastic logo created by Alyssa Browning transformed with 8-bit retrovision and mad sprite art skills, by Mark Fleenor, in shirt form!
Please note:
 Final t-shirt colors may differ slightly from the mockups used in product images. 
Also, the actual shirt is printed on red fabric.